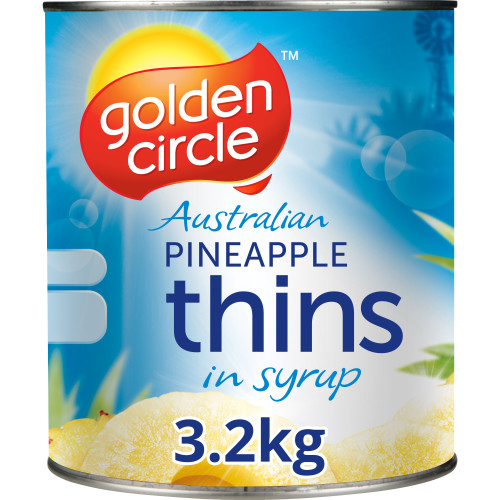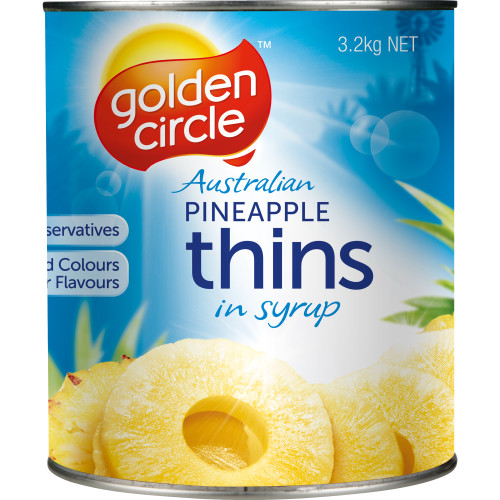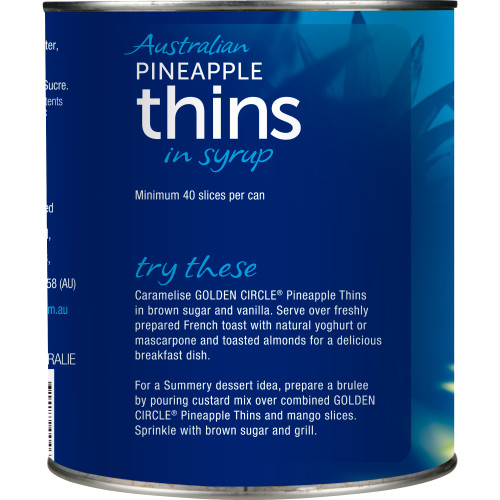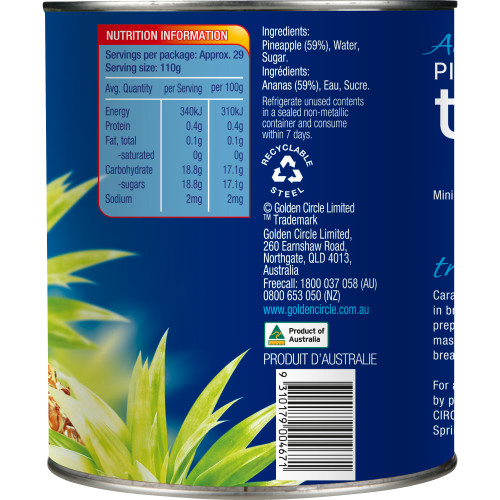 PRODUCTS
Golden Circle® Australian Pineapple Thins in Syrup 3.2kg x 3
Golden Circle is known for producing sweet pineapples, with firm, tasty flesh and their quality is undeniable. We can slice them thin due to the integrity of the pineapple's flesh, guaranteeing a minimum of 40 slices per can. Holding their shape during frying, they make the perfect ingredient for the ultimate burger build and a superb choice for desserts and in baking.
Product Features :
Minimum 40 slices per can, with a large diameter – making it easy to manage cost per serve
Made with Australian grown pineapples
Versatile and convenient time-saver with applications ranging from burgers to desserts
No added colours, flavours or preservatives
Year-round consistency.