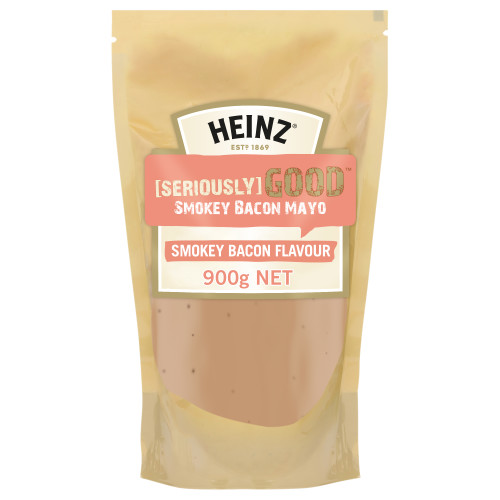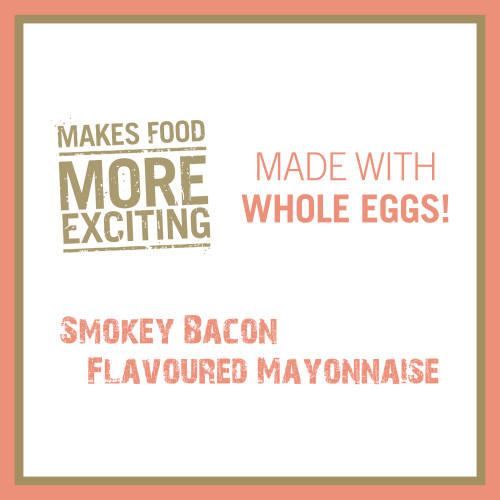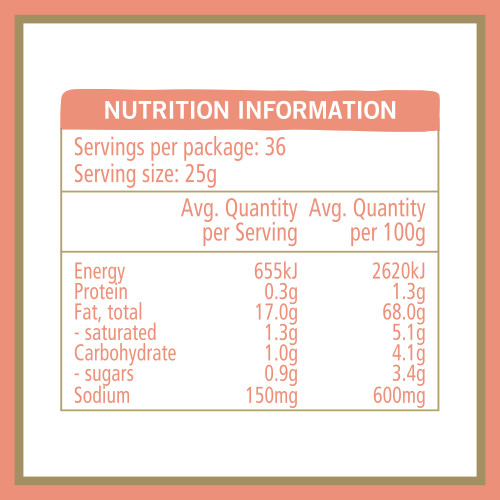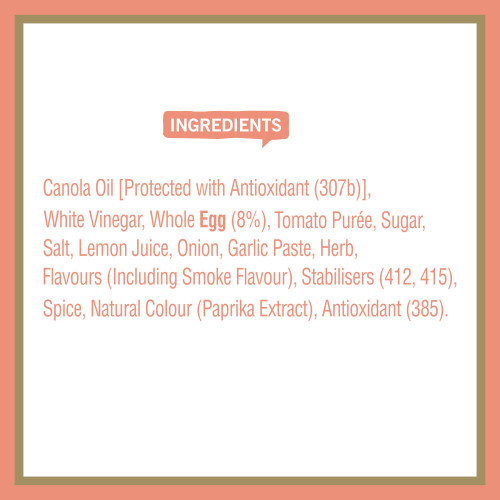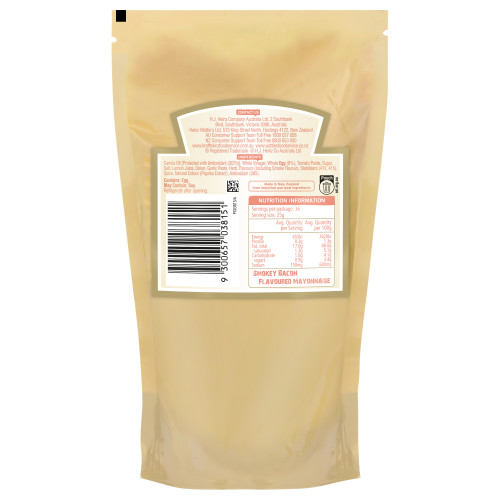 PRODUCTS
Heinz [SERIOUSLY] GOOD Smokey Bacon Mayo Sauce 900g
Heinz® [SERIOUSLY] GOOD® Smokey Bacon Mayonnaise boasts a smokey, creamy flavour profile that will taste almost as good as scratch made - the perfect choice for salads, sandwiches, wraps, rolls and to add a touch of rich flavour to a wide range of dishes. Packed in a convenient 900g pouch for decanting into squeezy bottles.
Product Features :
Made with whole eggs
Smokey Bacon style mayonnaise - creamy and smokey
Conveniently packed in 900g standup pouch
Adds a smokey flavour hit to any dish
Great in burgers, salads, wraps or as a dipping sauce.